We know it can be overwhelming when you're trying a new restaurant or searching for something out of the normal for your order. But EZ Thai is here to help make it simple! We have put together a list of our bestselling Thai food menu items that are always sure to leave you wanting more. Be sure to note the healthy Thai food menu items with a (V) as those are our most popular vegan dishes. Discover a little bit more about our top-selling, best Thai food dishes below and start your order for delivery, pick-up, or reserve a table so you can try them in the best Thai restaurant in Calvert County.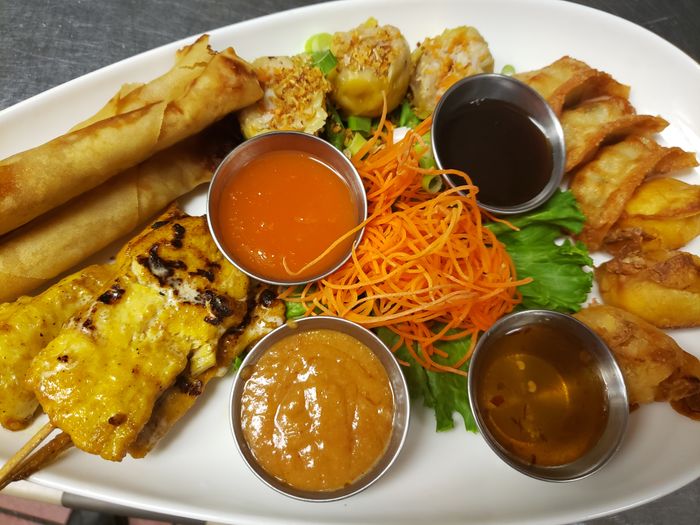 Appitizers
Kick off the best Thai food experience with some delicious, authentic appetizers! We have a variety of Thai food menu options that are perfect to share (or not!) and are sure to get you ready for the main course. Check out these bestselling appetizers as you prep for your meal:
Spring Rolls (3 pieces) (V): These crispy rolls are filled with cabbage, celery, cellophane noodles, carrots, and mushrooms, then served with a classic sweet and sour sauce.
Crab Rangoon: Our crab rangoon uses bits of crab meat and cream cheese stuffed into a wonton wrapper and deep-fried for a delicious snack before your entrée!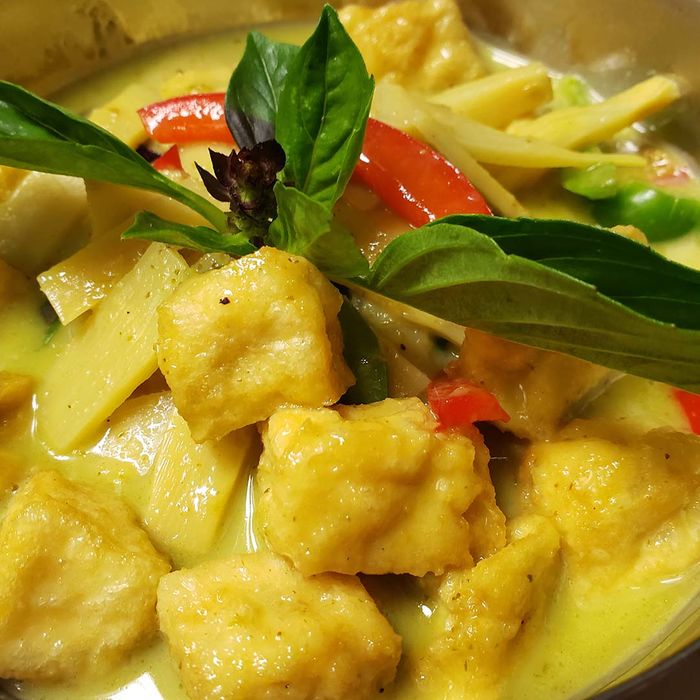 Entrees
Our entrees can be served with a variety of protein options for a healthy Thai food experience. For vegetarian choices, we offer tofu, mixed veggies, or both. For our meat options, we have chicken, pork, beef, shrimp, scallop, squid, mussel, or a seafood combination that has a blend of shrimp, scallops, squid, and mussel. These come in varying price points, and you can ask your server about mixing and matching to create the best Thai food combo for your meal!
#17 Pad Kra Pao (V): This stir-fry uses your choice of meat blended with fresh chili garlic, onion, bell peppers, carrots, and basil leaves.
#18 Pad Num Prik Pao (V): For this meal, we stir-fry your choice of meat in a spicy Thai herb sauce with broccoli, white onions, carrots, snow peas, and bell peppers.
#23 Pad Pak (V): Here we stir-fry your choice of meat with a mix of vegetables, including snow peas, napa cabbage, baby corn, mushrooms, broccoli, and string beans. All of this is done in a light brown sauce.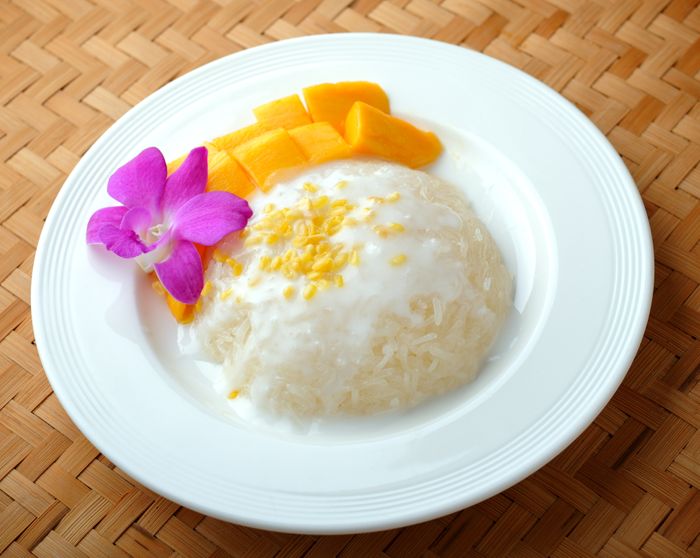 Seasonal
When you want to try something fun and special, check out our seasonal Thai food menu specials! These can be desserts, entrees, appetizers, and more. Ask your server what our current specials are so you can try them out before they go away for the year.
Mango Sticky Rice: This traditional Thai dessert is made with glutinous rice, fresh mango, and coconut milk. It's a perfect finish to any meal!