Welcome To EZ Thai
We love to provide delicious, authentic, healthy Thai food to Calvert County. Whether you are vegan, gluten-free, or simply looking for healthier food options, EZ Thai has the solution for you! Browse our Thai food menu then pick up, dine in, or order online to enjoy the best Thai food you've ever tasted!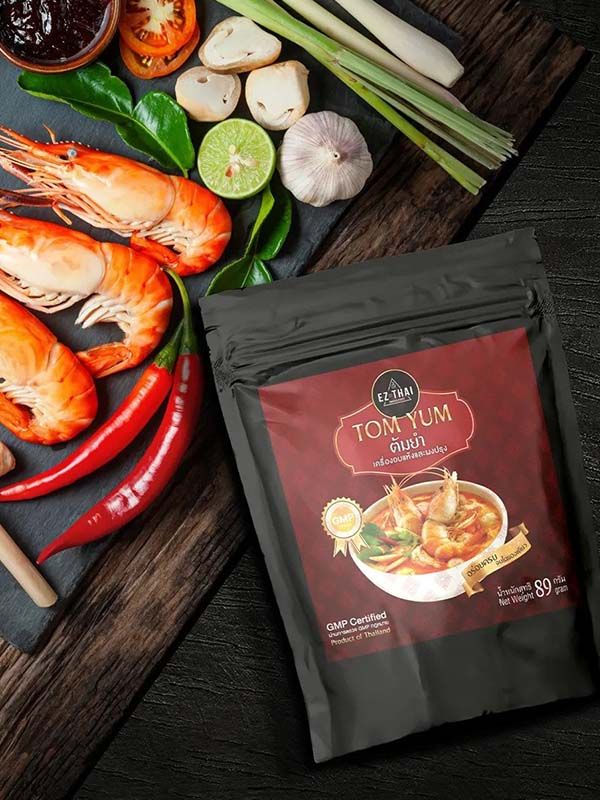 Don't you love Tom Yum? We bet you do!
Here's some good news! The next time you're craving this appetizing delicacy, you don't have to head off to a Thai restaurant. You can now cook it right in your very own kitchen, thanks to our signature Tom Yum Set!
The flavor profile unfolds quickly in the mouth, unraveling a bold taste with a pop of spicy heat giving you the best Thai food in the comfort of your own home. Feel the notes of lime leaves, lemongrass, galangal, and garlic in every spoonful. This Thai food menu item is best made with whole prawns/shrimps or meat of your choice. Feeling hungry yet? Sprinkle some of those zesty herbs for a perky hint. The healthiest Thai dish you could get your hands on!
Wonder how it tastes so authentic? Well, we source our ingredients from the locals residing in Northern Thailand! Order your Tom Yum Set from our Thai food menu today!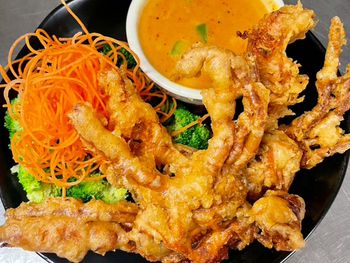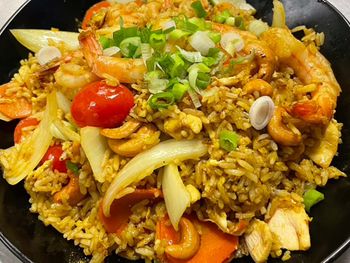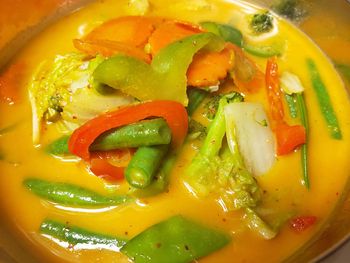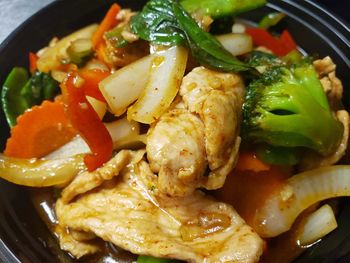 Our Best Sellers
Not sure what to try when you come to the best Thai restaurant in Prince Frederick, MD? Why not check out some of our bestselling Thai menu food items?! These are tried and true recipes that are sure to please any Thai food connoisseur. Check out some of the best Thai food options we offer:
Pad Kra Pao (V)

Pad Num Prik Pao (V)

Pad Pak (V)

Panang Curry (V)

Pad Thai (V)

Drunken Noodle (V)

Seasonal Mango Sticky Rice
Check out our Thai food menu for more information about each of these delicious, healthy Thai food options, and start your online order or table reservation now to try your favorites.
See what people are saying about us!
"Ordered papaya salad, drunken noodles, ka prow with tofu. All were excellent. Looking forward to coming back to try more dishes!"
- Norman W.
"One of the best restaurants in the area hands down. We had steamed dumping, crab fried rice and Boba tea. All incredible!"
- Adam L.
"Great food with right amount of spicy. You can ask for more hot if you can take it. Drunken noodles are excellent and Tom-Yum soup also."
- T Burget
Make A Reservation Today
Replace this content with your own content. Content should be relevant, unique and written with the goal of providing the reader the type of information they are looking for while motivating them to take action.